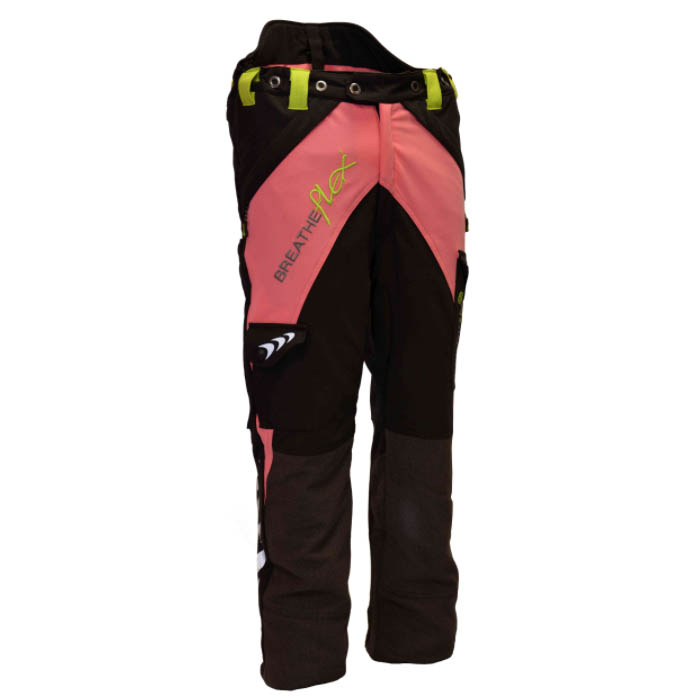 Arbortec Breatheflex Pink Type C Chainsaw Trousers
Description
When choosing a new pair of chainsaw trousers, most arborists are looking for light weight, and as comfortable and breathable as possible, so we designed the Breatheflex trouser range.
Incorporating a multi-layered chainsaw shield system with Dyneema for ultimate protection, the Breatheflex range uses the lightest chainsaw stalling system available, to reduce fatigue when climbing.
The trousers outer shells are made from Climasphere breathable fabrics which are also highly abrasion and snag resistant (a must for tree climbers) and the six-way stretch feature makes for the most comfortable arborists chainsaw pants on the market.
These are a type C trouser giving Class 1 (20m/s) all around protection.
*Limited edition colour with £5 donation to Against Breast Cancer (Charity Number 1121258) with every purchase*
*Delivery time approx extra 24 hours due to being limited edition*
Features
Class 1 Chainsaw Protection (20 m/s),
6-Way Stretch to reduce fatigue,
Kevlar reinforced lower legs for increased abrasion protection,
a tag to secure the trousers to boot,
Ultra-light multi layered chainsaw shield system with Dyneema,
Climasphere breatheable fabrics,
Hi-Vis Refelective decals on legs and pockets for added safety
Available in Sizes S-XL
*Limited edition colour with £5 donation to Against Breast Cancer (Charity Number 1121258) with every purchase*
Size Guide
SIZE WAIST(Inches) LEG(Inches)
Small 28-32 31
Medium 32-35 31
Large 35-38 31
X Large 38-42 31

Free Delivery
to UK Mainland
Dedicated
Spares Department