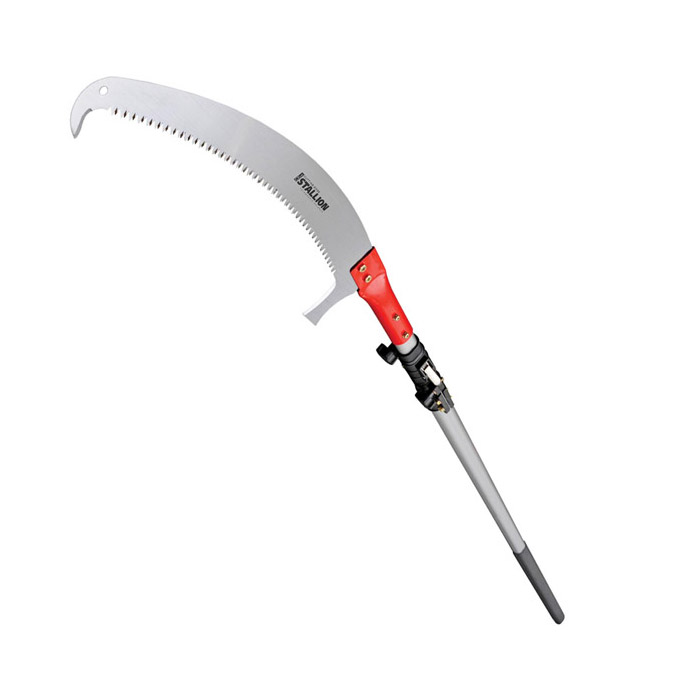 Cutting Edge Stallion 6.3m Pole Saw
Description
With a secure push action release, the extended pole length is held firmly by locking clamps allowing you to produce a controlled cut.
The Stallion pole saw features an oval profile, 400mm high alloy tool steel blade and 5.5mm non-set sharp teeth design that produces a professional smooth finish with minimal drag created on dry and wet timber.
The strength and rigidity is enhanced by the lightweight, aluminium pole with a comfort grip handle that maintains a slip-free handle surface.
Stallion blade scabbard included.
Features
High carbon tool steel blade
Hard-chrome plated blade tips
Impulse hardened for added durability
Secure saw-to-scabbard locking mechanism
Built in sheath rollers for easy release
Accessories
- Cutting Edge Stallion Spare Blade, ideal for a quick swap over onto a new sharp blade when one gets blunt.

Free Delivery
to UK Mainland
Dedicated
Spares Department