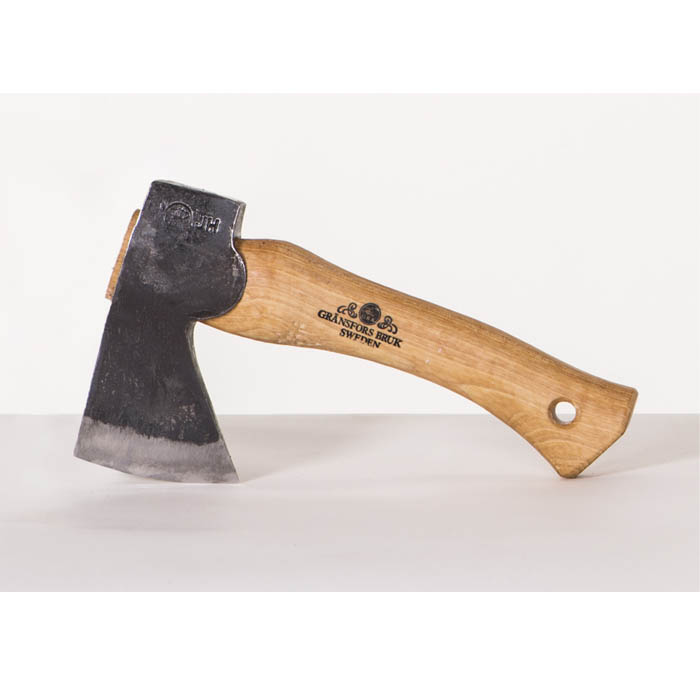 Gransfors Small Hand Hatchet #413
Description
The distinguishing feature of the Gränsfors Hand Hatchet is its short handle relative to the size of its head. It is extremely practical to carry in your rucksack on forest walks, or to keep in the car as it takes up very little space.
Features
This little hatchet has a 3 inch cutting edge.
7.5 inches hickory handle.
Weighs only about 21 oz.
The hatchet comes with a grain-leather sheath.

Free Delivery
to UK Mainland
Dedicated
Spares Department