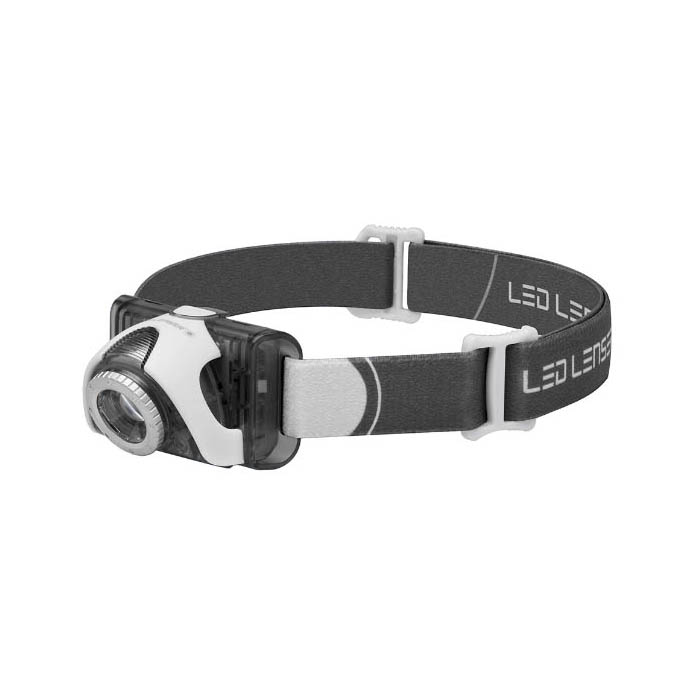 LED Lenser SEO 5 LED Head Torch​​​​​​​ (Black)
Description
Fresh colours, cool design and excellent luminosity – these are the headlamps of the Ledlenser SEO-series. In addition, they are easy to use, lightweight and have innovative functions, such as the Ledlenser SEO7R's automatic fade out function.
See and be seen with the stylish but affordable, hands-free LED SEO5 headlamp, which includes three bright white LED'S for optimum night-time illumination and one glare-free red LED to protect night vision. The glow-in-the-dark housing allows wearers to be seen in the dark and is a helpful safety feature for walkers, runners and campers. Powered by three AAA batteries, the SEO5 Ledlenser lamp features three innovative Smart Light Technology settings: Power, Low Power and Signal, giving the user powerful, practical and safe light options for different situations.
The Ledlenser SEO 5 red headlamp has a great-looking, two-tone colour finish. It features an adjustable comfort band and high performance lighting. Light Technology enables Power, Dim (100% - 15%) or Signal light options to be selected and the patented Advanced Focus System optics provide the option of either flood beam or a sharply focused spot beam.
The SEO5 lamp also has the very useful facility of directional lighting with the lamp head being able to swivel within an angle of 90 degrees. A handy integrated transport lock helps prevent the Ledlenser SEO 5 LED headlamp accidently switching on and unnecessarily draining the battery.
The innovative SEO 5 red LED head torch shines brightly at 180 lumens on the high setting and has a high end power white LED with flash function. It also has a red LED for night vision. The swivelling head makes the SEO5 more convenient to use in tricky situations. Perfect for sport, work or climbing enthusiasts, the Ledlenser SEO 5 lamp is one of the most lightweight and flexible head torches on the market.
LED Lenser SEO 5 LED Head Torch (Black)
3 x high end power LED (white)
1 x high end power LED (red)
Glare free red light
Smart light technology (smart LED protection)
2 light colours: white (general)/ red (night vision)
Rotating lamp head
High end heat sink technology
Key lock system
Adjustable headband (exchangeable & washable)
Karabiner hook (built-in)
High comfort level
Transport securing mechanism

Free Delivery
to UK Mainland
Dedicated
Spares Department