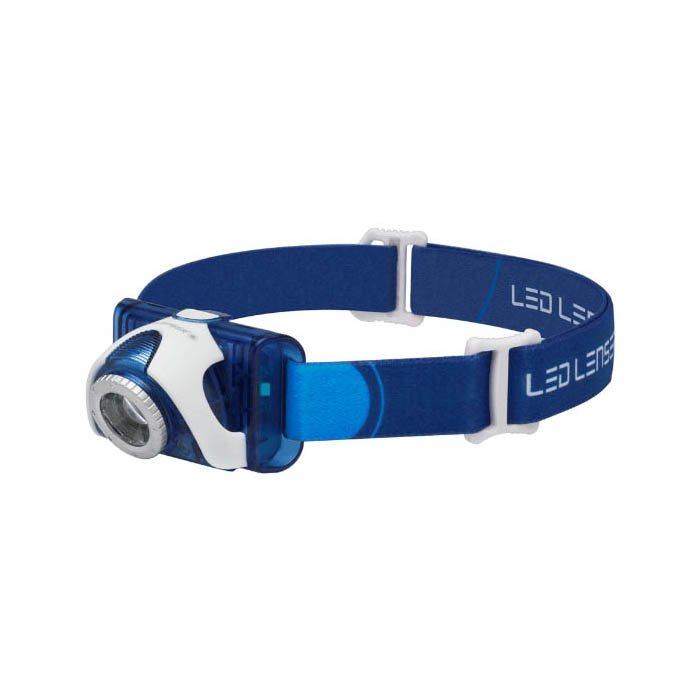 LED Lenser SEO 7R LED Head Torch
Description
Fresh colours, cool design and excellent luminosity – these are the headlamps of the Ledlenser SEO-series. In addition, they are easy to use, lightweight and have innovative functions, such as the Ledlenser SEO7R's automatic fade out function.
See and be seen with the stylish but affordable, hands-free LED SEO7R headlamp, which includes three bright white LED'S for optimum night-time illumination and one glare-free red LED to protect night vision. The glow-in-the-dark housing allows wearers to be seen in the dark and is a helpful safety feature for walkers, runners and campers. Powered by a Polymer 3.7V battery, the SEO7R Ledlenser lamp features three innovative Smart Light Technology settings: Power, Low Power and Signal, giving the user powerful, practical and safe light options for different situations.
Keep your hands free, stay safe and reclaim the dark with the brilliant Ledlenser SEO7R rechargeable head lamp. Combining a contemporary design with superior light optics and world-class torch technology, the hands-free SEO7 rechargeable lamp contains a CREE Power LED Light Chip and incorporates the patented Advanced Focus System, micro-controlled Smart Light Technology and Mains / USB re-charging. There is also a glare-free red LED for night vision and a glow-in-the-dark casing so that others can see the wearer from some distance away.
The blue Ledlenser SEO7R torch has a pivoting head with German engineered OPTISENSE Technology. This allows the SEO7 lamp to sense the light level in the surrounding area in order to adjust its brightness automatically, saving battery and helping provide the right amount of light when you need it – hands free.
The rechargeable LED Ledlenser SEO7R head torch comes with a USB charging cable that can be used independently of the light, so the light can still be run from the batteries while charging.
LED Lenser SEO 7R LED Head Torch
3 x high end power LED (white)
1 x high end power LED (red)
Glare free red light
Optisense technology
Smart light technology (smart LED protection)
2 light colours: white (general)/ red (night vision)
Rotating lamp head
High end heat sink technology
Key lock system
Adjustable headband (exchangeable & washable)
Karabiner hook (built-in)
High comfort level
Transport securing mechanism

Free Delivery
to UK Mainland
Dedicated
Spares Department