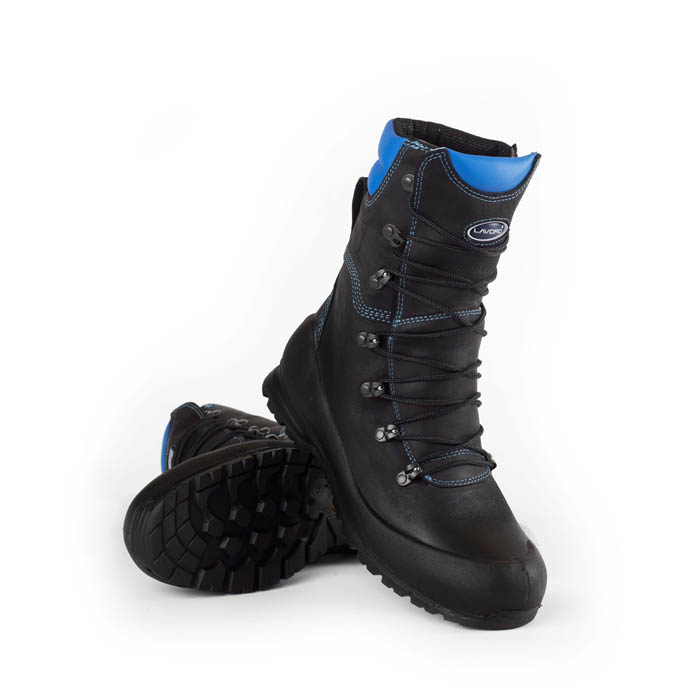 Gallery
Lavoro Daintree 2.1 Chainsaw Boots
Description
The updated Lavoro Daintree 2.1 Chainsaw Safety Boots are Class 1 protective, Breathable, Comfy, Flexible, and Lightweight.
More PU protection, a new, enhanced boot overall, and better-grade Nubuck Leather
Nobody else on the planet has feet like yours. It is just as unique as you are. The CLIMA CORK SYSTEM enhances the control of the climate around your feet when wearing shoes. Your feet are protected from the heat and cold of the outdoors by the cork layer that sits between the insole and the outsole. By supporting your entire foot and equally distributing weight and pressure, the cork, a self-moulding material, gives you more comfort and lessens tiredness. What is the value of your foot?
Technical Information
OTHER CHARACTERISTICS:
▪ PU-rubber outsole: anti vibration, antistatic, lateral stability, resistance at
hydrolysis, resistance to fuel oil, energy absorption on seat region;
▪ Extra PU protection all around;
▪ Breathable lining;
▪ Soft inner tongue;
Features
PROTECTIVE MIDSOLE
STEEL
PROTECTION TOE CAP
STEEL
SOLE
DOBLE DENSITY INJECTED PU + RUBBER
INSOLE
LAVORO AIRPUMP
UPPER RAW MATERIAL
BLACK NUBUCK
LINING MATERIALS
BLACK TEXTIL CAMBRELLE
Accessories
We offer some great accessories to help keep your boots waterproof for longer, keep your feet warm and clean your boots to enhance their life. Click here for info!
Size Guide
EU SIZE UK SIZE
36 3
37 4
38 5
39 6
40 6.5
41 7
42 8
43 9
44 10
45 10.5
46 11
47 12
48 13
49 14
50 15

Free Delivery
to UK Mainland
Dedicated
Spares Department