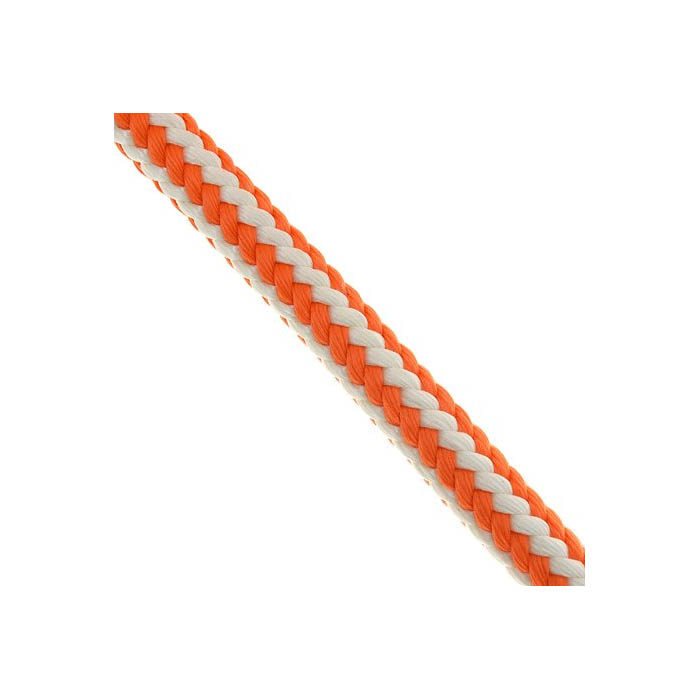 New England Hi-Vee Climbing Rope
Description
New England Hi-Vee braided Safety Blue is a true 1/2" climbing rope, designed for commercial applications. It is constructed using our trademark twisted parallel nylon core yarns, jacketed by a 16-strand braid of tightly plied polyester over polyolefin. Additionally, the cover is treated with a protective finish to minimizes abrasion and maximize rope life. The blue core yarns both ensure that the rope remains firm and round, and acts as a warning flag if the cover is cut.
Features
One spliced Eye
Rope Diameter: 13mm (1/2")
16 Strands
Tensile Strength: 3175kg
Weight per mtr: 104g
Approved Standard: EN1891 Type A
Colours: White & Orange
Available in 36m or 45m
Accessories
- Teufelberger SCRUBBA Rope Wash is the best cleaning detergent available to keep your ropes clean and in a usable condition for longer.

Free Delivery
to UK Mainland
Dedicated
Spares Department