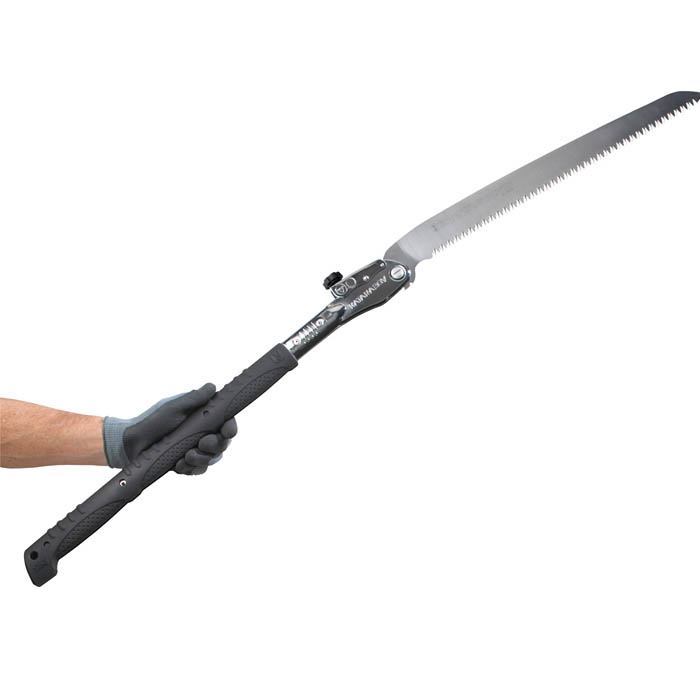 Description
The Katanaboy is the largest two-handed professional folding saw on the market today. Translated into English, 'Katana' means the curved, single-edge sword used by Samurai. This mega, two-handed folding saw from Silky is currently the biggest in its class and is often known as the 'man-powered chainsaw.'
This heavy-duty folding saw comes in 650mm length. The tooth configuration is very aggressive with 4 teeth per 30mm on the 650mm version - the most aggressive available from Silky on any saw.
The long, well-balanced, taper-ground blade with an impulse-hardened, non-set tooth design provides extended working reach, faster cutting and handles large tree limbs and trunks with little effort.
The non-slip, two-handed, rubberized, cushioned handle provides a sure and comfortable grip even in the most difficult operating conditions. The saws come with a sturdy nylon shoulder bag with Velcro fastening and a pocket for replacement blades.
Features
Folding Saw
650mm Blade Length
Straight Blade
Chrome plated steel blade

Free Delivery
to UK Mainland
Dedicated
Spares Department