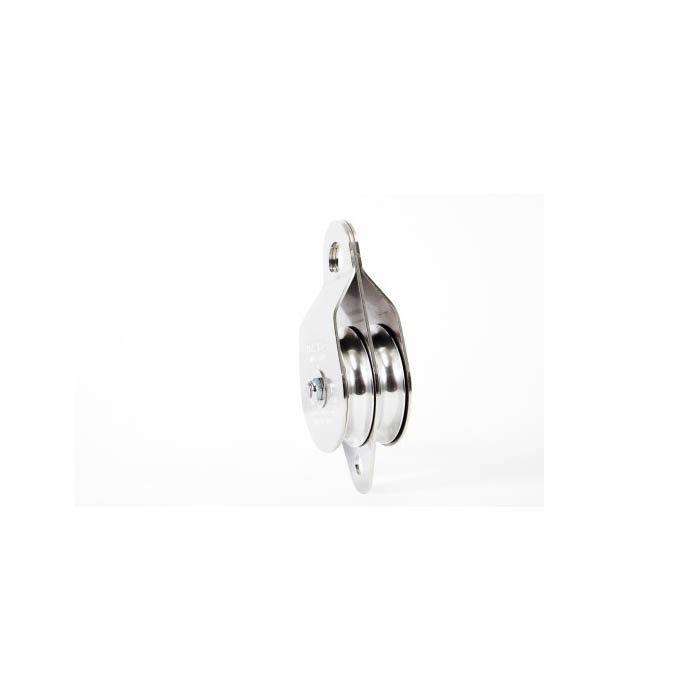 Stainless Steel Double Pulley PCA-1273
Description
This stainless steel swing side snatch block features two lightweight 100 mm diameter deep groove aluminum sheaves, with stainless steel plates that swing open to install rope.
Sintered bronze bushings on stainless steel shaft provides 98% efficiency.
Using one double pulley (positioned at the load) with a single pulley, you can quadruple the pulling power of the winches. With two double pulleys, an amazing 5 tons of force can be exerted on a load (using the PCW5000)!
The middle plate has a hole at the bottom, allowing you to attach the end of the rope with a carabiner when necessary.
Ideal rope diameter: 12 mm.
Technical Information
Weight (metric) : 2,03 kg
Diameter (metric) : 100 mm
Length (metric) : 27 cm
Width (metric) : 14 cm
Height (metric) : 14 cm

Free Delivery
to UK Mainland
Dedicated
Spares Department