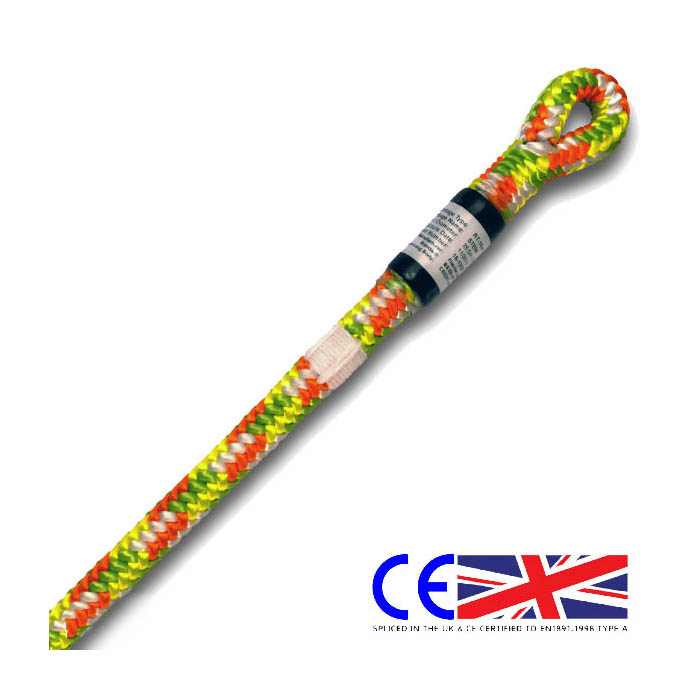 Stein Scorpius ACR-16 Climbing Rope
Description
STEIN SCORPIUS ACR-16 is a 16-Strand low stretch Kernmantle climbing line with excellent knot-holding capability and fully splicable.
SCORPIUS ACR-16 was designed as a traditional 16-strand climbing line with a diameter of 12.4mm. The durable 16 plait Polyester cover has an easy-grip supple feel whilst maintaining a maximum firmness; works exceptionally well with both traditional Friction Hitches and modern Mechanical Friction Devices used predominantly used in DRT climbing systems (double rope technique).
Features
16-Strand Kernmantle Construction
12.4mm Diameter
Easy-grip supple feel
Excellent knot-holding capability
Splicable
Excellent abrasion resistance
Controlled Extension
Protective coating
Serial numbered terminations
Accessories
- Teufelberger SCRUBBA Rope Wash is the best cleaning detergent available to keep your ropes clean and in a usable condition for longer.

Free Delivery
to UK Mainland
Dedicated
Spares Department