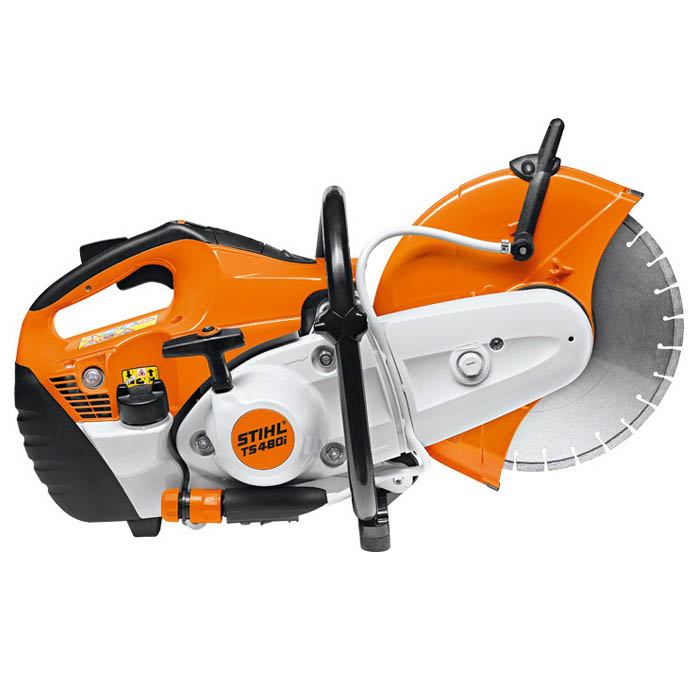 Stihl TS480i Cut-Off Saw
RRP is
£1254.00
(Inc VAT)
Availability: Currently Out of Stock

Please be aware that to comply with the Stihl online selling policy, we cannot list certain Stihl items with the ability to be purchased online. For more info on the full written policy, please click here. This is a strict policy that applies to all Stihl dealers, and therefore one that we have to follow.
We would still like to make sure that you can purchase Stihl products from us, so if you would like to discuss this item, prices and delivery options further with us, or to arrange an in-store handover, please call us on 01962 857951 or email Sales@ForestAndArb.com.
Description
Unique STIHL Injection engine technology for 300 mm cutting wheels. Easy to start; powerful torque. Fully-equipped with long-life air filter system and electronic water control. Can be operated by hand or with the FW 20 cart. Supplied with abrasive cutting wheel.
Technical Information
Displacement - 72.2cc
Power Output - 3.9kW/5.3hp
Weight - 10.0kg
Warranty - 1 Year professional
Features
STIHL Fuel injection (i) - The electronically controlled fuel injection ensures perfect running properties every time and reduces fuel consumption in comparison with tools without injection technology.
Reduced-emission engine technology - 2-stroke engine with stratified charge. A fuel-free layer of air is created between the burned charge in the combustion chamber and the fresh charge in the crankcase, reducing the amount of fuel lost during the charge cycle. This results in more power with a lower weight, up to 20% lower fuel consumption than regular 2-stroke engines and significantly reduced exhaust emissions.
STIHL ElastoStart - STIHL ElastoStart reduces the shock caused by the compression of the engine during starting. The compression shock is taken away from the user's joints and muscles through a spring or rubber element in the starter handle.
STIHL Electronic water control (A) - The electronic water control system can be operated via simple buttons while the engine is running. The water then switches on and off during cutting automatially, depending on engine speed. The water volume can be regulated by simply pressing the plus / minus buttons, ensuring optimum dust suppression at the touch of a button.
Pre-separation air filtration system - STIHL long-life air filtration systems with pre-separation achieve perceptibly longer filter life compared with conventional filter systems. Air drawn in is swirled. The larger, heavier particles are ejected. The pre-cleaned air is routed to the air filter via the pre-separator duct.
Anti-vibration system - Intense vibration at the handles of power tools can lead to long-term effects on blood vessels in the hands and arms. STIHL has therefore developed an effective anti-vibration system whereby the oscillations from the machine's engine are dampened which significantly reduces vibrations at the handles.
Ergonomic grip position - The modern, ergonomic design allows each user to work with an optimal grip position. The loop handle facilitates excellent cutting comfort in any working position.
Semi automatic drive belt tensioning - Light, consistent re-tensioning increases the service life of the belts and shaft bearings.
Magnesium guard - The cutting wheel guard made from die-cast magnesium is particularly light. The guard and water attachment feature a particularly ergonomic design.
Pre Delivery Inspection

This Machine will be fully PDI'd prior to delivery to Stihls exact Pre Delivery Inspection checklist, ensuring you receive a working machine.

Free Delivery
to UK Mainland
Dedicated
Spares Department